About us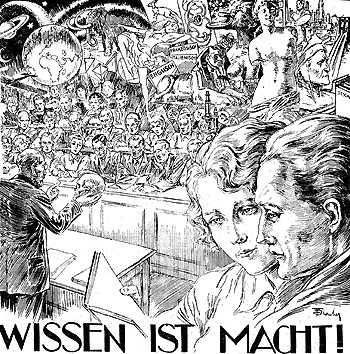 The Austrian Archives for Adult Education manages the historical legacy of the Austrian adult education centres.
It makes an indispensable contribution to the memory and self-reflective identity of the company "Die Wiener Volkshochschulen GmbH":
We preserve the materials, documents and business records that have been handed down throughout the history of the Austrian Adult Education Centres, their forerunners and umbrella organisations.
We process the archival material properly and professionally using the latest technology and thus safeguard it permanently for the future.
We guarantee access to the archival material entrusted to us by responsibly weighing the interest in the information against the demands of data protection and preservation.
We offer our clients competent, service-orientated and comprehensive advising regarding their investigations and research projects.
We make contributions to the exploration of the history of the adult education centres and to the history of the development of modern adult education and popularisation of science in specialised publications.
We produce scientifically founded research, documentation and expert reports of superior quality for external and internal clients – for example on the occasion of anniversaries or for quantitative and qualitative evaluations.
In this way, we contribute to the distinctive profile of "Die Wiener Volkshochschulen GmbH" and increase knowledge of its importance to all of society.

Holdings of the Austrian Archives for Adult Education placed under protection.